February 6, 2023
Pressley Announces Jaqueline Sanches, Early Educator from Mattapan, as Guest to State of the Union Address
Pressley & Sanches will join Sen. Murray, Colleagues & Advocates for 12pm Presser to Keep up Push for Child Care Relief
Media RSVP for Presser | Livestream
WASHINGTON – Congresswoman Ayanna Pressley (MA-07) is honored to welcome Jaqueline Sanches, a Mattapan resident, early educator, and mother of two, as her guest to President Biden's State of the Union Address on Tuesday, February 7, 2023.
A longtime proponent for investments in early education and care, Congresswoman Pressley looks forward to standing side by side with Ms. Sanches as they make plain that our educators are essential and their voices belong in every corridor where policy decisions are made. Pressley will continue to make the case for robust federal investments in childcare, living wages for early educators, support for the Head Start program, paid leave, and other policies that support families across the country.
"Our educators should be front and center as we talk about how to build a more just and inclusive nation," said Rep. Pressley. "That must include strong, meaningful, and intersectional investments in our care economy, including affordable and accessible childcare, supporting the childcare and early education workforce, paid family leave, and more. Policies like these will allow folks like Jaqueline—an immigrant mother who has dedicated her life to caring for and educating our youngest children—to thrive. I am so honored to have her as my guest at the State of the Union this year, and l look forward to continuing to work with the Biden-Harris Administration to ensure we deliver on these key priorities."

"As an Early Head Start teacher, I know that all young children deserve the education we provide," said Jaqueline Sanches. "But even for me, it was hard to afford and access full time care for my kids. I am grateful for Congresswoman Pressley's support of better pay for childcare and Head Start teachers, and more affordable care for parents, and I'm honored to share my story at the State of the Union."
Jaqueline Sanches is an Early Head Start teacher and mother of two young children, and she hails originally from Cape Verde. She has served as an Infant/Toddler Teacher at The Dimock Center Early Head Start & Head Start Programs for nine years, and now serves as a Team Lead. When Jaqueline's oldest daughter Emily was born 4 years ago, she struggled with the high cost of childcare and was able to enroll her in Dimock's Early Head Start program at 6 months old. Now, her youngest son Jayden, 5 months, also attends the Early Head Start program where she works. She is dedicated to working with young children during their most important brain-building years. Jaqueline lives in Mattapan with her family.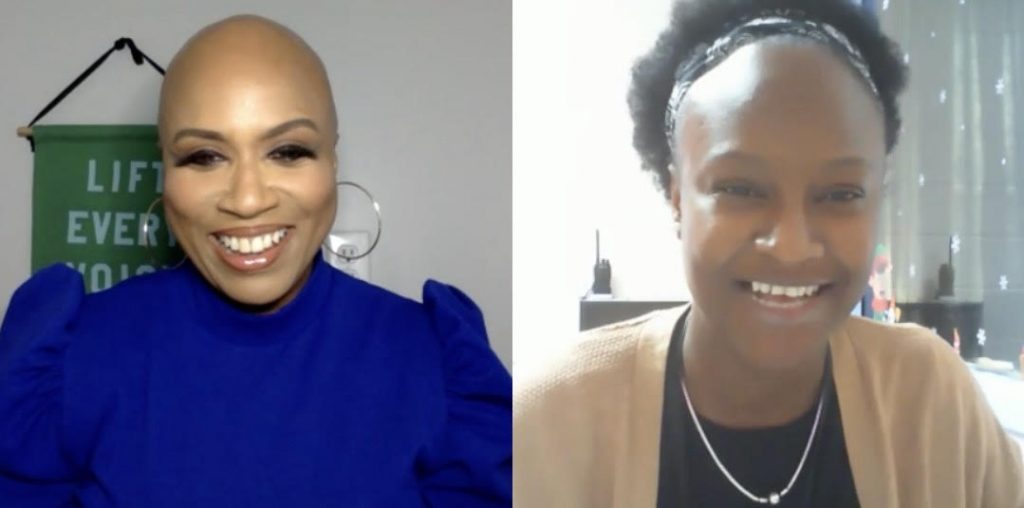 To learn more about Jaqueline's story and why Rep. Pressley is inviting her as her guest, click here.
At last year's State of the Union Address, Rep. Pressley was joined virtually by Christina Morris, a Hyde Park resident, union carpenter, and mother of four.
In 2019, Rep. Pressley was joined by Estefany Pineda, a DACA recipient, as her guest to the State of the Union Address. In 2020, she invited Nneka Hall, a professional doula and healthcare justice advocate, as her guest to the State of the Union. In 2020 in the midst of the impeachment trial, the Congresswoman personally boycotted the speech. She also delivered the official response to the 2020 State of the Union Address on behalf of the Working Families Party.
###